Physical Medicine at Twins Chiropractic and Physical Medicine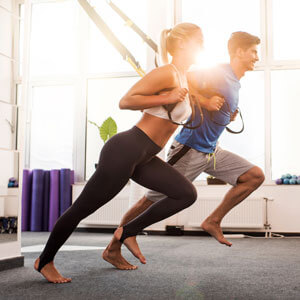 Are you suffering from chronic pain or other health issues? At Twins Chiropractic and Physical Medicine , we offer physical medicine services to help with conditions that have not been managed effectively through other treatments.
Our team includes a doctor of osteopathic medicine and two nurse practitioners. They provide care at all five of our convenient locations. We accept insurance, and our physical medicine services may be covered by your provider.
Pain Shouldn't Be Part of Your Daily Life
We believe that health is one of our most valuable possessions. Our goal is to help you regain wellness to live your best life. Physical medicine can help eliminate chronic pain and discomfort from auto accident injuries, acute injuries such as ankle sprains and torn ligaments, sciatica and sports injuries.
Finding the Root Cause
Our physical medicine team will develop a customized care plan for you. To effectively treat the symptoms you are experiencing we may conduct a variety of diagnostic tests:
Electromyography (EMG) – assesses the health of muscles and nerve cells
Nerve conduction velocity (NCV) – measures how fast signals move through a nerve
Muscular ultrasound – generates images of muscles, tendons, ligaments and joints
Vascular testing – evaluates blood flow in the arteries and veins
Services for a Solution
We have many services available to help you reach optimal health. Your unique treatment may include
Pain management
Trigger point injections
Cortisone injections
B-12 injections
Platelet-rich plasma injections (PRP)
Medical weight loss (HCG injections)
Allergy and food sensitivity testing
A healthy life is waiting for you so don't delay! Our team is here to help. Schedule an appointment with Twins Chiropractic and Physical Medicine today.
CONTACT US »

Physical Medicine | Twins Chiropractic and Physical Medicine