Physical Medicine Corona CA
If you're experiencing health problems due to a medical condition, look no further than Twins Chiropractic and Physical Medicine. We provide physical medicine services for disorders that other therapies have not been able to effectively treat.
Our physical medicine specialists are certified in their field and work tirelessly to provide non-surgical options for our patients. At our clinic, you'll be seen by either a doctor of osteopathy or a nurse practitioner who specializes in orthopedic and musculoskeletal conditions. We have the experience, resources, and dedication to provide you with the best possible service. We accept insurance coverage so that you can get the care you need without delay!
No one should have to suffer continual discomfort; Consult a physical therapist
At Twins Chiropractic and Physical Medicine, we believe that health is a valuable state. Our goal is to help you achieve optimal health so you can live your life normally again. Pain from chronic conditions, injuries, and other sources often prevents people from living their lives as they want.
Auto accident injuries
Acute injuries such as ankle sprains
Recovery from torn ligaments
Frozen shoulder
Headaches and migraines
Lower back pain
Lower extremity pain (hip, arm, knee, leg, ankle, and foot),
Sciatica
Sports injuries
Shoulder injury
At our physical medicine program, our physical therapists can treat conditions such as hip replacement. We want to help you achieve your fitness goals through our physiotherapy and lifestyle services!
Determine the underlying reason for your Pain through Physical Therapy
At our center, we keep up with the latest advancements in rehabilitation and regenerative medicine so that you can get the best possible care. As a result, we are able to offer patients state-of-the-art treatments.
The objective of physical medicine and rehabilitation is to help patients heal from surgeries and injuries. Our doctor uses osteopathic principles for the prevention, diagnosis, and treatment of all types of illness, disease, and injury.
We will work with you to create a tailored physical medicine treatment plan that meets your specific needs and goals. To successfully treat the symptoms you're experiencing, we may perform a variety of diagnostic tests, including:
Electromyography (EMG) – a type of electrical stimulation that assesses the health of muscles and nerves cell
Nerve conduction velocity (NCV) – measures how fast signals move through a nerves
Muscular ultrasound – generates images of muscles, tendons, ligaments and joints
Vascular testing – evaluates blood flow in the arteries and veins
Our top priority is finding a personalized solution for each customer we have in Corona CA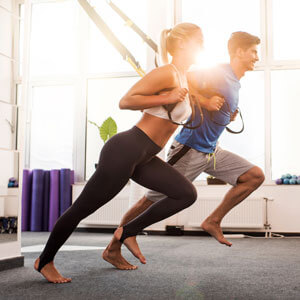 We want to help you get better, which is why our physical therapist offers services that work with your body to promote healing.
If you are looking for a treatment option that does not involve medication, this is it. This therapy has been proven to help ease chronic pain that is caused by issues with your muscles and skeleton.
Your unique physical therapy may include
Pain management
Trigger point injections – a local anesthetic or a corticosteroid to treat the painful areas of muscle spasms
Cortisone injections
B-12 injections
Platelet-rich plasma injections (PRP)
Medical weight loss (HCG injections)
Allergy and food sensitivity testing
Don't wait any longer to improve your life! The professionals at Twins Chiropractic physical therapy can help you now. To begin your journey towards less pain or no pain, give us a call today to schedule your first visit!
Twin Chiropractic and Physical Medicine – Corona CA
At Twins Chiropractic: high-quality care from a team of experts who are dedicated to helping you meet your goals and improve your quality of life. We offer a range of services, including physical therapy, chiropractic care, and physical medicine. With over several years of experience, we're confident that we can help you achieve optimal health and wellness.
At our clinic, we offer an array of therapies that can help relieve pain, improve your mobility, and restore independence. Our physical therapists have extensive experience treating conditions like back pain, neck pain, arthritis, and sports injuries. In addition to physical therapy services, we also provide chiropractic care and physiatry treatments.
Every member of staff is dedicated to helping patients through their recoveries, meeting their goals, and making sure they live happy and fulfilling lives.
We are dedicated to helping you achieve your wellness goals. We can't wait to meet you and help you lead a healthier life!

Physical Medicine | Twins Chiropractic and Physical Medicine