Professional Physical Medicine Buena Park CA
Do you have a medical condition that is causing discomfort or other health problems? Twins Chiropractic and Physical Medicine can help. We provide physical medicine services to treat disorders that have not responded to other therapies.
Our certified doctors specialize in treating orthopedic conditions without surgery, and our skilled nurse practitioners can provide comprehensive care. You're covered with us whether you have insurance or not- some plans may even offer full or partial coverage for physical therapy services at our convenient locations
Daily muscle pain doesn't need to be something you just suffer through – go see a physical therapist today!
Here at Twins Chiropractic and Physical Medicine, we believe that health is an invaluable thing. Our goal is to help you get back to living your life normally and without pain. Whether it's chronic pain, trauma, or general discomfort from:
Injuries caused by car accidents
Ankle sprains, for example, are a common type of acute injury.
Recovery from torn ligaments
Frozen shoulder
Headaches and migraines
Lower back pain
Lower extremity pain (hip, arm, knee, leg, ankle, and foot),
Sciatica
Sports injuries
Shoulder injury
Our physical therapy and lifestyle counseling services will put you back on the path to wellness! Don't wait any longer, give us a call today if you have more questions about physical therapy and get started on your road to recovery!
Determine the underlying Reason for your issue through Physical Therapy
Our forward-thinking doctors don't just rely on research to get the latest treatments; they're also always innovating new ways to rehabilitate and regenerate.
At Twins Chiropractic and Physical Medicine, we use osteopathic medicine to prevent, diagnose, and treat all types of illnesses, diseases, and injuries. This branch of physical medicine helps patients recover from operations and injuries by using a variety of techniques.
Your physical medicine team will create a customized treatment plan for you. To successfully treat the symptoms you're experiencing, we may perform a variety of diagnostic tests including:
Electromyography (EMG) – a type of electrical stimulation that assesses the health of muscles and nerves cell
Nerve conduction velocity (NCV) – measures how fast signals move through a nerves
Muscular ultrasound – generates images of muscles, tendons, ligaments and joints
Vascular testing – evaluates blood flow in the arteries and veins
In Buena Park CA, we provide diverse options to accommodate your specific needs.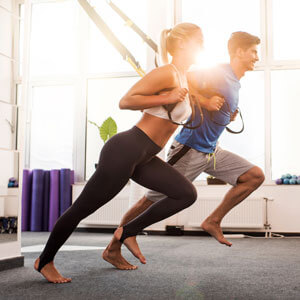 Our physical therapist provides a wide range of services to help you heal and promote the body's natural ability to heal itself.
This therapy is a drug-free alternative that has been proven to treat chronic pain caused by musculoskeletal issues.
Your unique physical therapy may include
Pain management
Trigger point injections – a local anesthetic or a corticosteroid to treat the painful areas of muscle spasms
Cortisone injections
B-12 injections
Platelet-rich plasma injections (PRP)
Medical weight loss (HCG injections)
Allergy and food sensitivity testing
Twins Chiropractic physical therapy is here to help you reduce or eliminate discomfort now. Don't wait any longer, call us today!
Twins Chiropractic and Physical Medicine – Buena Park CA
We're dedicated to helping you reach your goals and improve your quality of life. We offer high-quality care from a team of experts in various fields, including physical therapy, chiropractic care, and physical medicine. With over several years of experience, we're confident that we can help you achieve optimal health and wellness.
At Twins Chiropractic and Physical Medicine, you will find a variety of therapies that can help alleviate pain and improve mobility, and independence. Not only do our skilled physical therapists treat common conditions such as back pain, neck pain, arthritis, and sports injuries- we also offer chiropractic therapy and physical medicine treatments.
Our entire staff is incredible, and we are committed to assisting our patients in their recovery process, achieving their objectives, and enhancing their quality of life.
If you're ever in muscle pain that needs urgent care, make sure to see a doctor as they will be able to give you the proper diagnosis and treatment for a speedy recovery. Visit our office, our team of professional and experienced physicians would be more than happy to schedule an appointment for you today. We are excited to meet you and help you reach your goals so that you can get back to living a healthy lifestyle!

Physical Medicine | Twins Chiropractic and Physical Medicine