Physical Medicine Placentia CA
At Twins Chiropractic and Physical Medicine, we provide physical medicine treatments to people who have failed to respond to other therapies. Schedule a consultation with us right now if you are experiencing discomfort or any other health concerns.
All our doctors are certified experts in their specific industry. Our specialists are well-versed in the non-surgical treatment of orthopedic and musculoskeletal injuries. We have many pt clinic locations. We accept insurance to help cover the cost of your physical medicine care.
You Shouldn't Have to Live With Chronic Pain Every Day
We believe that health is vital, and our goal is to help you recover so you can return to your everyday life. If you're experiencing chronic pain, discomfort from an injury, or other trauma, our team of experts is here to help.
Auto accident injuries
Acute injuries such as ankle sprains
Recovery from torn ligaments
Frozen shoulder pain
Headaches and migraines
Lower back pain
Lower extremity pain (hip, arm, knee, leg, ankle, and foot),
Sciatica
Sports injuries
Shoulder injury
In our physical medicine program, all hip replacement patients may be treated by our physical therapists.
Let us assist you in getting back on track with our physical treatment and lifestyle approaches!
Finding the source of your issue
Our doctors stay at the forefront of medical research and treatments focused on rehabilitation and regenerative medicine. They are always up-to-date with the latest findings, treatments and chiropractic adjustments in these areas.
Patients receive comprehensive medical care and rehabilitation after a variety of operations and injuries. Our doctor applies osteopathic principles to the prevention, diagnosis, and treatment of all types of illness, disease, and injury by the tenets of osteopathy.
Your physical medicine team will create a customized treatment plan for you. To treat the symptoms you're experiencing, we may perform a variety of diagnostic tests including:
Electromyography (EMG) – a type of electrical stimulation that assesses the health of muscles and nerves cell
Nerve conduction velocity (NCV) – measures how fast signals move through a nerves
Muscular ultrasound – generates images of muscles, tendons, ligaments and joints
Vascular testing – evaluates blood flow in the arteries and veins
We offer several solutions to fit your specific needs in Placentia CA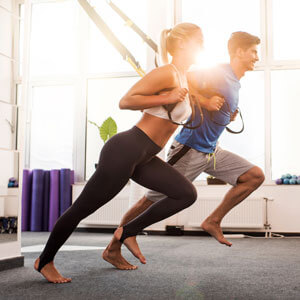 Our physical therapist works to help you heal and improve your health. We offer a variety of services that promote the body's natural healing abilities.
Musculoskeletal pain can be excruciating, but you don't have to medicate yourself into oblivion to get relief. This therapy is an effective alternative that has been proven to work time and again.
Your unique physical therapy may include
Pain management
Trigger point injections – a local anesthetic or a corticosteroid to treat the painful areas of muscle spasms
Cortisone injections
B-12 injections
Platelet-rich plasma injections (PRP)
Medical weight loss (HCG injections)
Allergy and food sensitivity testing
Don't put it off any longer! Your life is about to improve in a significant way, so don't procrastinate! All of our physical therapy professionals at Twins Chiropractic can help you right now. To begin your journey toward reduced or eliminated discomfort, please give us a call (or visit our website).
Twins Chiropractic and Physical Medicine – Placentia CA
For many years, Twins Chiropractic has offered exceptional care to patients. We provide physical therapy, chiropractic treatment, and physical medicine, among other services. Our qualified and experienced staff is committed to assisting you in achieving your objectives and enhancing your quality of life.
We provide a comprehensive selection of services that can assist you in alleviating pain, enhancing mobility, and regaining your freedom. Our physical therapists are skilled in treating a variety of ailments including back pain, neck discomfort, arthritis, and sports injuries. Chiropractic treatment and physical medicine treatments are also available.
At Twins Chiropractic and Physical Medicine, we want everyone to experience a life without pain. Our amazing team of chiropractors and physicians commits to aiding our patients through their healing journey so they can achieve any goals set and improve their quality of living.
Consult with a medical professional for diagnosis and treatment, or call us today to book an appointment.
We can't wait to help you recover and bounce back to live a healthier life!

Physical Medicine | Twins Chiropractic and Physical Medicine