Physical Medicine Costa Mesa CA
Do you feel any pain or have any other health issues? Twins Chiropractic and Physical Medicine offer physical therapy treatment services that may be able to help.
Our physical therapists and doctors are board-certified professionals in their fields. We have a doctor of osteopathy and many nurse practitioners on our staff. Our doctors specialize in the non-surgical treatment of orthopedic and musculoskeletal conditions. All our PT clinic locations are serviced by them. We accept insurance, which may cover some or all your physical medicine care.
We strive to provide the highest quality care at our physical therapy clinic. Not only do we help with recovery, but we also provide preventative and fitness programs to keep you living your best. Call the best Costa Mesa chiropractor who can assist you with pain relief or any chiropractic needs!
Muscle Pain Shouldn't Be a Part of Your Daily Routine
One of our fundamental beliefs is that health is a valuable thing. Our goal is to assist you in regaining your health so you may continue to live your normal daily life. Chronic pain, trauma, neck pain, and suffering are examples of chronic discomfort:
Injuries caused by car accidents
Ankle sprains, for example, are a common type of acute injury.
Recovery from torn ligaments
Frozen shoulder
Headaches and migraines
Lower back pain
Lower extremity pain (hip, arm, knee, leg, ankle and foot),
Sciatica
Sports injuries
Shoulder injury
Let us help you get back on track and relieve pain with our physical therapy and lifestyle strategies! Give us a call and get ahead on your recovery for healthy living!
Determine the underlying reason for your issue.
Our doctors are always up-to-date with the latest research and treatments in rehabilitation and regenerative medicine.
The goal of physical medicine and rehabilitation is to help patients heal from surgeries and injuries. Our doctor uses osteopathic medicine principles to prevent, diagnose, and treat all types of illness, disease, and injury.
We will design a personalized physical medicine treatment plan just for you, according to what you need and what you hope to achieve. To successfully treat the symptoms you're experiencing, we may perform a variety of diagnostic tests, including:
Electromyography (EMG) – a type of electrical stimulation that assesses the health of muscles and nerves cell
Nerve conduction velocity (NCV) – measures how fast signals move through a nerves
Muscular ultrasound – generates images of muscles, tendons, ligaments and joints
Vascular testing – evaluates blood flow in the arteries and veins
We offer a variety of alternatives to meet your unique requirements in Costa Mesa CA.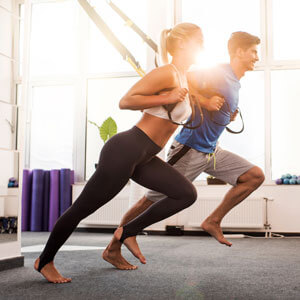 Our physical therapist will help you receive the best possible health through a multitude of services that allow your body to heal itself.
This therapy is a drug-free alternative that has been proven to treat chronic pain caused by musculoskeletal issues.
Your physical therapy may include anything from aquatic exercise to massage:
Pain management
Trigger point injections – a local anesthetic or a corticosteroid to treat the painful areas of muscle spasms
Cortisone injections
B-12 injections
Platelet-rich plasma injections (PRP)
Medical weight loss (HCG injections)
Allergy and food sensitivity testing
Don't wait any longer! Your life is about to improve, so don't put it off any longer! All the professionals at Twins Chiropractic physical therapy may help you now. To begin your trip towards less or no pain, give us a call today to schedule your first visit!
Twin Chiropractic and Physical Medicine – Costa Mesa CA
At Twins Chiropractic: high-quality care from a team of experts who are dedicated to helping you meet your goals and improve your quality of life. We offer a range of services, including physical therapy, chiropractic care, and physical medicine. With over several years of experience, we're confident that we can help you achieve optimal health and wellness.
We provide a comprehensive selection of therapies that can assist you in reducing pain, enhancing your mobility, and regaining your independence. Physical therapists at our clinic are experienced in treating a wide range of problems including back discomfort, neck pain, arthritis, and sports injuries. We also provide chiropractic therapy and physical medicine treatments.
At Twins Chiropractic and Physical Medicine, that everyone should be pain-free. The entire staff is incredible, and we are committed to assisting our patients in their recovery process, achieving their objectives, and enhancing their quality of life.
Make certain to seek the advice of a medical professional at the start of your cat's problem. Contact us immediately to book an appointment!
We welcome you to visit with us and assist you in reaching your objectives. We look forward to meeting you and assisting you in regaining your healthy lifestyle!

Physical Medicine | Twins Chiropractic and Physical Medicine