Twins Chiropractic: Massage Therapy for Irvine CA
The Most Effective Massage Therapists in Irvine CA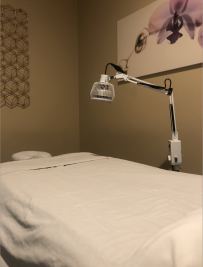 Chiropractic Massage Therapy by Twins Chiropractic is one of the highly skilled massage therapy centers in Orange County, California. They are consistently committed to improving your experience as a patient, by providing you with a licensed massage therapist who always seeks to provide a caring and healing encounter.
Lower back pain, stress reduction, and muscular tension release may be alleviated by applying therapeutic pressure directly on the part of the body in need of relief. Different massage technique can loosen and warm the body and are said to help stimulate blood flow.
Contact a massage therapist at Twins Chiropractic Irvine CA. We look forward to helping you feel your best! (657) 263-4696
Treat your body and your mind with Twins Chiropractic Irvine CA
Your body is under a lot of stress. You work hard every day and your mind is always racing. You need to find a way to relax and relieve the stress. A good massage therapist can help you do just that.
Our massage therapists can provide you with a variety of services that will help you relax and feel better. Massage therapy can help improve circulation, reduce stress, and ease muscle tension. Deep tissue massage can also be beneficial in treating chronic pain.
If you are looking for a great massage to improve your overall health and well being, consider making massage therapy a part of your wellness routine. We offer a variety of Massage Elevations, and proprietary Aromatherapies that you can incorporate into your sessions to further support your treatments goals
Contact Twins Chiropractic Irvine CA today to understand just how good life can make you feel by providing a treatment designed to suit your needs.
We offer Wellness Programs that may help you feel better on a regular basis at a reasonable price. Make self-care a priority. To discover more about how we can improve your life, contact us at (657) 263-4696
Make your health and wellness a priority with our top specialty – Deep Tissue Massage at Twins Chiropractic
We know that life can be hectic and stressful. You may not have time for a regular massage, but our Deep Tissue Massage is the perfect solution and the best massage. This type of massage targets the deep tissue structures of the muscle and fascia, providing relief from chronic pain and tension.
Our Deep Tissue Massages is a popular choice for those who are looking to improve their overall health and wellbeing. The massage techniques used in this type of massage are designed to relieve pain, promote healing, and increase relaxation.If your pinched nerve is caused by muscle strain then Deep Tissue Massage can help alleviate the pain.
If you are looking for treatments to reduce stress, ease muscle aches, or simply relax and unwind, our Deep Tissue Massage is one of the best massages.
Enjoy the caring and healing experience provided by a professional massage therapist today. Schedule an appointment today and see how Deep Tissue Massage can help you achieve your health and wellness goals.
Benefit from massage therapy with Twins Chiropractic in Irvine
There are many benefits to massage therapy. Massage therapy can help to improve circulation, relaxation, range of motion, and flexibility. It can also help to relieve pain, tension headaches, and stress.
At Twins Chiropractic our massage therapists are professional and have practiced massage therapy , we offer a variety of massage techniques like deep tissue & Swedish massage that can be tailored to your specific needs. Our massage therapists are highly trained and experienced, and they will work with you to provide the best possible care to further support your treatment goals.
Top massage techniques offered in Irvine CA
Deep Tissue massage
Prenatal massage
Swedish massage
Couples Massage
Sports massage
Trigger Point Therapy
Traditional Thai Massage (ask for its availability)
If you are looking for a way to improve your health and well-being, please contact Irvine massage therapists today to schedule an appointment. We look forward to helping you achieve your goals!
Twins Chiropractic Irvine CA are fully trained, seasoned and professional licensed Chiropractors , Physical Therapists, and massage therapists.
If you've never had a massage or facial before, you might be wondering what to expect on your first trip to Twins Chiropractic Irvine CA. You'll experience relaxation and comfort during your stay dedicated to your well-being and mental health. We intend for each visit to be an exceptional one.
We'll assist you feel inside and out during your treatments on a regular basis at a reasonable price!
To book your massage therapy appointment, call now!
Twins Chiropractic and Physical Medicine provides massage therapy in multiple offices in Orange County, reach out and let us get our hands on you. Our offices are in:
Irvine
Placentia
Garden Grove
Riverside
Costa Mesa
Call Irvine CA massage therapists at (657) 263-4696 today for your appointment:
Pricing and Hours
Experience the full benefit of professional massage therapy.
Fees
50-minute massage………………………………$100.00
5 massage package……………………………… $375 (75/massage)
10 massage package……………………………$700.00 ($70/massage)
Days and Hours
Mondays, Tuesdays and Thursdays: 9:00 a.m. to 7:00 p.m
Saturdays: 9:00 a.m. To 5:00 p.m.
Mention this website to receive a FREE chiropractic consultation.
There will be a $20 charge if appointments are cancelled within 24 hours of appointment.
CONTACT US »

Massage Therapy | Twins Chiropractic and Physical Medicine