Highest Quality Regenerative Medicine Corona CA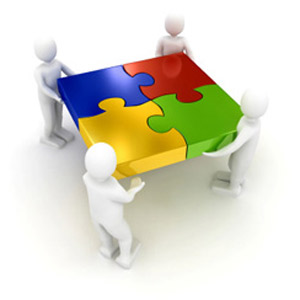 Twins Chiropractic and Physical Medicine is proud to offer patients the latest technological advancements when it comes to healing them naturally. We provide pain management and physical medicine services in Corona, CA. Our goal is to help our patients heal without relying on medication or other traditional methods.
Regenerative medicine is an up-and-coming field that uses human cells and tissue to speed up the natural healing process without drugs or surgery, something our team enjoys focusing on.
What is Regenerative Medicine?
The body has an amazing ability to heal wounds and mend bones on its own. But when disease attacks, conditions like diabetes or heart disease can get in the way of our bodies being able to do what they're supposed to.
Regenerative medicine improves areas of your body in need by using your own cells and tissues, providing more long-term joint pain relief with little to no side effects. The idea behind regenerative medicine is this: Signals are sent to areas of your body in pain letting it know that healing is needed. After the regenerative product is administered, it will send signals that eventually lead to regeneration.
Because each patient is unique, several sessions may be required before full results can be appreciated. When you visit us for an appointment, we'll be able to better examine your current state, needs, and goals.
Customized care is something we always strive to provide at our facility because your well-being is always our top priority.
The Benefits of Regenerative Medicine
Regenerative therapy involves using the body's own healing agents, similar to stem cells, which help stimulate tissue growth and repair. This results in the production of new, healthy cells. Injuries to tendons, ligaments, joints, and muscles can be healed by injections of the patient's own platelets and plasma. This therapy is called stem cell therapy or platelet-rich plasma therapy. It's designed to restore functionality to damaged areas, helping the human body work exactly as it was designed.
It may be ideal for many patients dealing with:
Knee Pain (Knee Injuries or age related)
Hip Pain
Shoulder concerns
Sports Injuries
Age-related discomfort
And more
What are Stem Cells and What do they do?
Stem cells act as the building blocks for our bodies. They develop into various types of cells such as those found in bone marrow (red blood cells, fat cells, muscle cells, etc.), and can also be used to repair damaged tissue.
Researchers believe that stem cell therapies may one day be used to treat serious illnesses such as paralysis and Alzheimer's disease.
Where do Stem Cells come from?
Stem cells are divided into two main forms.
Embryonic Stem Cells. Human embryonic stem cells are derived from embryos that result from in vitro fertilization procedures. As the embryo develops into a baby, stem cells are distributed throughout its body and reside in specific pockets of each tissue, such as the bone marrow and blood. These embryonic stem cells are pluripotent, meaning they can turn into more than one type of cell.
Adult Stem Cells. There are two types of adult stem cells: those that come from fully developed tissues, such as the brain or skin, and those found in the bone marrow. The latter type is much more limited in number but has a greater likelihood to generate certain cell types; for example, a liver stem cell can only create new liver cells
Considering Stem Cell Therapy in Corona, CA?
Looking into stem cell treatments at Twins Chiropractic and Physical Medicine in Corona, CA?   If you're interested in learning more about regenerative medicine or want to see if you qualify for our clinical trials, we would be happy to chat with you. Our experts are passionate about helping people learn more about this cutting-edge therapy and its potential benefits. Contact our practice today to book your first appointment – we look forward to working with you soon!

Regenerative Medicine | Twins Chiropractic and Physical Medicine