Professional Regenerative Medicine Buena Park CA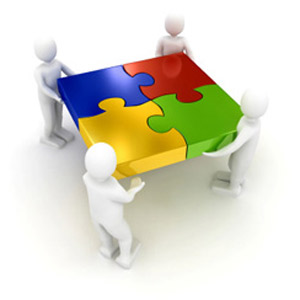 We're proud to offer patients the latest in technological advancements when it comes to healing them naturally. Women with chronic pelvic pain often find healing through regenerative medicine when conventional methods have failed.
Regenerative medicine is a new, and promising field that focuses on using human cells and tissue to help the body heal without surgery or drugs. We're proud to be focused on the forefront of this medical science.
What is Regenerative Medicine?
The body is able to mend itself after a physical injury such as breaking a bone or getting a scrape. However, some diseases- for example, diabetes or heart disease- interfere with this process.
When you receive regenerative medicine, your own cells and tissues are used in order to heal the areas of pain in your body. With little to no side effects, this type of treatment provides long-term joint pain relief. Regenerative medicine works by sending signals to your brain that indicate an area needs healing. After receiving the regenerative product, these signals go through a series of stages which eventually lead to regeneration.
Because each patient is unique, several sessions may be required before full results can be appreciated. When you visit us for an appointment, we'll be able to better examine your current state, needs, and goals.
We always have our patient's best interests in mind and tailor each treatment specifically to them. If you're looking for the best Regenerative Medicine in Buena Park CA, look no further than Twins Chiropractic and Physical Medicine.
What Are the Benefits of Regenerative Medicine?
Regenerative therapies involve using the body's own natural healing agents to help repair the damage. This can be done through stem cell therapy and platelet-rich plasma therapy, in which doctors extract these agents from blood and concentrate them where an injury occurred.
It's designed to restore functionality to damaged areas, helping the human body work exactly as it was designed.
It may be ideal for patients dealing with:
Knee pain
Hip or back pain
Shoulder problems
Athletic injuries
Age-related struggles
And more
Come visit us at Twins Chiropractic and Physical Medicine to learn more about how regenerative medicine can benefit you.
What Are Stem Cells?
Stem cells are unique human cells that have the ability to metamorphose into multiple cell types. For example, they can develop into muscle tissue, fat, or brain cells. Moreover, under specific conditions, they may also mend existing body tissues. Some researchers believe that in the future stem cell therapies might be used to cure severe illnesses like Alzheimer's disease and paralysis.
Where do Stem Cells come from?
Stem cells are divided into two main forms.
Embryonic Stem Cells. The embryonic stem cells used in research today come from unused embryos, which are left over after an in vitro fertilization procedure. These cell donors are pluripotent, meaning they can turn into more than one type of cell.
Adult Stem Cells. There are two types of adult stem cells: those that come from fully developed tissues, such as the brain, skin, and bone marrow; and those that come from less developed tissues. The latter type is more likely to generate only certain types of cells. For example, a stem cell from the liver will only make more liver cells.
The second type is called an induced pluripotent stem cell. These are adult stem cells that have been genetically altered in a laboratory to be more like embryonic stem cells. Scientists first discovered that this was possible with human stem cells in 2006. So far, there doesn't seem to be any difference between induced pluripotent stem cells and embryonic stem cells, but scientists haven't found one that can develop every kind of cell and soft tissue just yet. For more information on stem cell treatment, give us a call!
Considering Stem Cell Therapy in Buena Park, CA?
At Twins Chiropractic and Physical Medicine, we always love speaking with patients about the benefits of regenerative medicine treatments and clinical trials. If you're considering stem cell treatments, please don't hesitate to reach out to our practice today – we would be more than happy to explain the process in detail and answer any questions that you may have. We look forward to hearing from you soon!

Regenerative Medicine | Twins Chiropractic and Physical Medicine