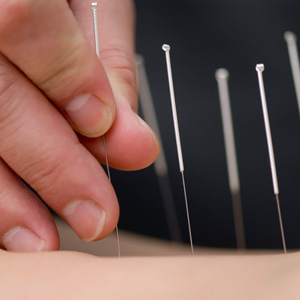 Acupuncture Placentia CA
Combination of Ancient and Modern Methods
Twins Chiropractic combines the knowledge of Traditional Oriental Medicine with contemporary integrative strategies. Your therapy is personalized to your unique demands and aims to assist you in regaining your health.
We provide compassionate care founded on traditional values as your health partner.
Meet Our Acupuncturist, KENNY PHAN, L.AC
Kenny Phan is a licensed acupuncturist and MSAOM graduate from South Baylo University in San Diego, California. He finished his Doctorate of Acupuncture and Oriental Medicine at Pacific College of Health and Science in Santa Rosa, California (DACM). He pays attention, establishes a correct diagnosis, and explains the reason clearly while speaking to the patient at eye level. Book an appointment with our professional and knowledgeable acupuncturist today!
Acupuncture Treatment for Chronic Pain and Other Illness.
Acupuncture is an effective treatment for a wide range of illnesses. We can assist with the following problems and others:
Ankle and foot pain
Arthritis
Digestive disorders
Hand pain
Sciatica
Shoulder pain
Headache
Hip pain
Jaw pain
Knee pain
Low back pain
Neck pain
Sports injuries
Stress
TMJ disorder
Tennis elbow
Wrist pain
Pain Management
Acupuncture is provided at our locations:
Chinese Medicine – Acupuncture Treatments
Acupuncture is a type of complementary therapy that employs thin needles to penetrate the body. To cure various health conditions, practitioners insert needles at multiple places and depths. It involves putting needles into the skin and muscles to appeal to sensory nerves. Other physical ailments may enjoy this treatment.
It is an ancient Chinese medical treatment that has spread throughout the world as a popular alternative therapy. It originated in traditional Chinese medicine (TCM) and is now utilized as a complementary therapy across the world.
Acupuncture is a popular alternative therapy that may be used to treat various ailments. Taking Chinese herbs or organic medicines from China is not required to be healthy. It prevents, relieves, and balances mood enhances athletic performance, boosts fertility, and promotes health and wellness. It is the most natural healing, non-invasive treatment for your physical problem. It's safe, effective, and chemical-free. When your regular doctor is unable to help, why don't you give us a call and we'll tell you more about how to be a healthier person and provide a diagnosis?
The following are some of the advantages of acupuncture:
Acupuncture can be effectively combined with other procedures.
Acupuncture may help with pain, migraine, and headaches.
Acupuncture has a very low incidence of undesirable effects.
It's a versatile treatment that can treat a variety of diseases at the same time.
Acupuncture is sometimes combined with electrical therapy or the application of moxa, a kind of heat treatment. Acupressure uses physical pressure applied by hand or elbow to trigger points to unblock channels.
Come in for a no-obligation consultation. Do you have a severe medical condition or a complex illness? Do you feel unwell and unable to enjoy the things you like? Have you been suffering from any pain? Are you seeking a natural cure for a significant health issue?
You've come to the perfect health provider because we only use natural medicine for complicated illnesses.
What to Expect on your First Consultation and First Treatment of Acupuncture in Placentia
The first acupuncture appointment at Twins Chiropractic and Physical Medicine will be approximately 60 minutes in length. One of the best acupuncturists in Placentia CA, Kenny Phan L.AC will perform a mind-body examination of your health condition in this session to create a treatment strategy that can help you recover. After these sessions, the frequency of treatment will be increased to every six weeks. Subsequent treatments will last 60 minutes each. We are here to assist you in achieving the best health and well-being possible.
Get in touch with us to get started!

Acupuncture | Twins Chiropractic and Physical Medicine