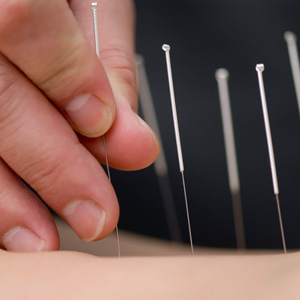 Professional Acupuncture for Costa Mesa CA
Acupuncture – An Effective, Natural Recovery Method
Our quest at Twins Chiropractic is to assist you in your healing process. The moment you enter our office, you will notice a "calmness". Your mindset is important to the balance resulting from the application.
Acupuncture is but one of a number of natural recovery methods we provide to navigate you on your road to full physical recovery or just the enjoyment of the method.
Our chiropractic offices provide relief and wellness through diagnosis, physical therapy, and holistic treatments. Do you have spinal disorders, chronic pain, muscle tension, fertility issues, joint pain, or other health issues? There are so many options you can chose from, all performed with experienced, expert practitioners
Dr. Daniel and Dr. David Clements, our leading chiropractors, have put together an extensive option package for you so that the relieve you seek is at your fingertips.
Acupuncture is a Treatment for Pain Relief
Ankle and foot pain
Arthritis
Chronic pain
Digestive disorders
Hand pain
Terrible Headache
Shoulder pain
Jaw pain
Knee pain
Low back pain
Neck pain
Sciatica
Infertility
Sports injuries
Stress
TMJ disorder
Tennis elbow
Wrist pain
Acupuncture is provided at our locations:
Our licensed acupuncturist will assist you in your healing journey via massage therapy to good health. Call us to book an appointment.
Acupuncture Doctor (Acupuncturist)
Kenny Phan, L.AC, has extensive knowledge in Chinese medicine and Herbal Medicine. This information aids in the treatment of patients. Acupuncture is a type of alternative medicine that may be used to cure a variety of ailments. It involves the insertion of thin needles into the body at specific points. This is done to relieve pain, improve circulation, and promote healing and good health.
The Best Acupuncture Treatments for Neck and Shoulder Pain
It's challenging to live with persistent neck pain, shoulder pain, and chronic back pain. It can have an adverse impact on one's quality of life owing to work, discomfort, stress, and day-to-day activities. Yet, it is difficult to figure out what to do to be pain-free.
Back and neck pain is the most common reason for chronic neck and upper back discomfort.
Shoulders that are rigid and immobile
Tension in the jaw muscles
It's difficult to rotate the neck.
Upper back discomfort and tension
The neck's shape must be flexible since our eyes, ears, noses, and mouths need the head to make fast and precise movements. The lack of mobility in the lower neck causes pain, discomfort, stiffness, and degenerative changes.
The neck is linked to the thoracic spine (the part of the spine connected to the ribs). When treating neck discomfort, it's vital to relax muscular tension in the muscles of the upper and mid-back.
It's highly recommended, to locate and treat painful areas on the neck and back, we use a mix of gentle yet efficient acupressure massage, holistic medicine and acupuncture treatments. The neck, upper back, and arm are home to several acupuncture pathways. Specific trigger points located along these channels assist in releasing muscular tightness. Acupuncture is also beneficial in reducing mental stress, which has been shown to be a significant cause of shoulder discomfort.
Do you want to get rid of your neck and shoulder discomfort and pain? Contact us today to start your acupuncture treatments and holistic treatments!
Holistic Medicine for Chronic Pain – Acupuncture Treatments
If you're searching for a different approach to chronic pain that doesn't involve medicine or surgery, you have a lot of alternatives in Costa Mesa.
Acupuncture has grown in popularity as mainstream pain therapy and healing. Studies have shown that it can help with various pains, including fibromyalgia, osteoarthritis, back problems, sports injuries or injuries during a car accident. It could release pain-numbing chemicals in the body. Or it might block the pain signals coming from the nerves.
Also, acupuncture treatments aid the healing process of pain management, fibromyalgia, chronic fatigue, sleep disorder, rheumatoid arthritis, fertility support, fertility issues, and reproductive health for both men and women, or other symptoms of infertility, menstrual problems, hormonal imbalances, weight loss, insomnia, anxiety and depression.
Contact Twins Chiropractic and Physical Medicine. Our Costa Mesa office number is (714) 545-2005. People have enjoyed the outcome of an acupuncture recovery program.
WHAT TO EXPECT ON YOUR FIRST CONSULTATION AND FIRST TREATMENT OF ACUPUNCTURE IN Costa Mesa?
The first acupuncture appointment at Twins Chiropractic and Physical Medicine will be approximately 60 minutes in length. One of the best acupuncturists in Costa Mesa CA, Kenny Phan will perform a mind-body examination of your health condition in this session to create a treatment strategy that can help you recover. After these sessions, the frequency of treatment will be increased to every six weeks. Subsequent treatments will last 60 minutes each. We are here to assist you in achieving the best health and well-being possible.
Call us to get started.(714) 545-2005.

Acupuncture | Twins Chiropractic and Physical Medicine