About Twins Chiropractic and Physical Medicine – Irvine
We Have Five Locations to Serve You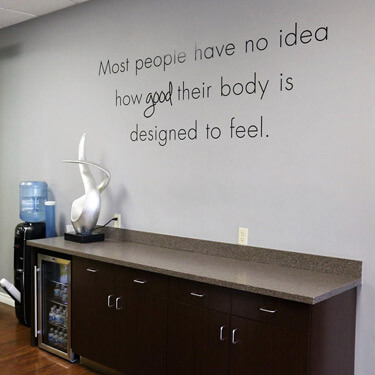 We have been focusing on taking pressure off nerves and restoring joint mobility since 2011. At Twins Chiropractic and Physical Medicine , our goal is to help every patient that walks through our doors to feel as good as they were designed to feel. And with our five clinic locations in Irvine, Garden Grove, Costa Mesa, Placentia, and Riverside our care is more convenient than ever.
Twin Philosophies
Our practice is unique in the world of health care in that our doctors are identical twin brothers. The brothers also share the same philosophy: health is your most valuable possession. Although Dr. David and Dr. Daniel welcome people to their clinics once they've lost this precious possession, they are still committed to a two-fold approach in assisting those they serve: relief from pain and the restoration of an optimized wellness potential.
"Your Chiropractor Just Saved Your Life"
We offer our patients a highly sophisticated new patient evaluation that is second to none in diagnostic technology. Our attention to detail has had fortunate outcomes for several of our practice members: our scrutiny has brought to light more than one hidden cancer.
A few patients have had their oncologists declare, "Your chiropractor just saved your life." Even more importantly, the care we deliver has allowed us to transform the lives of people who have lived with chronic pain for decades. Imagine their surprise and sense of hope when they sometimes feel 50% better after only 5-10 treatments!
We Are Here to Help Everyone
Whether you are a businessperson, a weekend warrior or someone's beloved grandparent, we are here to help and serve. We focus on family wellness and offer gentle, effective care for newborns, children, adults and seniors in helping them to attain the goals of optimized health and vitality. It's our desire that every person who comes in for care feels like a member of our family; we also hope that they bring in their families! We also offer top-quality massage therapy, advanced physical medicine services, personal injury care and acupuncture.
Get in touch with our chiropractic care center today to find out why our patients love the personal connection they find in our clinics.


About Twins Chiropractic and Physical Medicine | (657) 263-4696