Massage Therapy at Twins Chiropractic and Physical Medicine
Our Massage Therapists Get Rave Reviews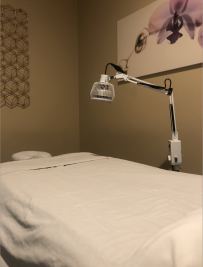 Twins Chiropractic and Physical Medicine is fortunate to have some of the top massage therapists in Orange County as part of their staff. Each one has been handpicked and has a minimum of a decade's worth of professional experience to help you in optimizing your health.
Here are our top three massage therapy styles:
Deep tissue
Prenatal
Swedish
How Can Massage Therapy Help?
Chiropractors are masters of the skeletal system, which is ultimately affected by the muscular system. Together, these systems greatly influence the nervous system, the master controller of the body.
Chiropractors adjust "stuck" joints that attach to muscles, which in turn relaxes the muscle. However, the muscle will often eventually start to contract again. This is where massage therapy can really make a difference: it helps the tight muscle to lengthen and reshapes the muscle fibers. This helps the patient to heal more quickly and reduces pain faster!
Here are some conditions that benefit from massage therapy:
Adhesions
Pain
Poor circulation
Poor range of motion
Stress and tension
Tight muscles
Pricing and Hours
Experience the full benefit of professional massage therapy.
Fees
50-minute massage………………………………$100.00
5 massage package……………………………… $375 (75/massage)
10 massage package……………………………$700.00 ($70/massage)
Days and Hours
Mondays, Tuesdays and Thursdays: 9:00 a.m. to 7:00 p.m
Saturdays: 9:00 a.m. To 5:00 p.m.
Mention this website to receive a FREE chiropractic consultation.
There will be a $20 charge if appointments are cancelled within 24 hours of appointment.
CONTACT US »

Massage Therapy | Twins Chiropractic and Physical Medicine