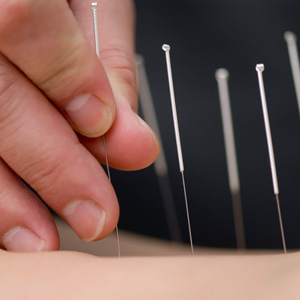 Acupuncture at Twins Chiropractic and Physical Medicine
A Blend of Ancient and Modern Techniques
At Twins Chiropractic and Physical Medicine we combine the wisdom of Traditional Oriental Medicine with current integrative techniques. Your treatment is tailored to your unique needs and is focused on helping you regain wellness.
As your health partner, we provide compassionate care that's rooted in traditional values.
What Does Acupuncture Treat?
Acupuncture is an effective treatment for a variety of ailments. We can help with these conditions and more:
Ankle and foot pain
Arthritis
Chronic pain
Digestive disorders
Hand pain
Headache
Hip pain
Jaw pain
Knee pain
Low back pain
Neck pain
Sciatica
Shoulder pain
Sports injuries
Stress
TMJ disorder
Tennis elbow
Wrist pain
Meet Our Acupuncturist, Kenny Phan, L.Ac
Kenny Phan attended South Baylo University for his Master of Science in Acupuncture and Oriental Medicine (MSAOM). He then attended Pacific College of Health and Science for his Doctorate in Acupuncture and Oriental Medicine (DACM).
What to Expect
Your first acupuncture visit at Twins Chiropractic and Physical Medicine will be a 60-minute session. This session will help us understand your health concerns to customize a treatment plan to help you heal. Subsequent acupuncture visits will also be 60 minutes. We are here to help you achieve optimum health and wellness.
Get in touch with us to get started!
CONTACT US »

Acupuncture | Twins Chiropractic and Physical Medicine